Bracelet with pendants agate, pearl, glass. Flower
Bracelet with pendants agate, pearl, glass. Flower
$23.00 USD
Ready to ship in 3 business days
Overview:
Materials: agate stone organza
Other items by this master:

Shop Info: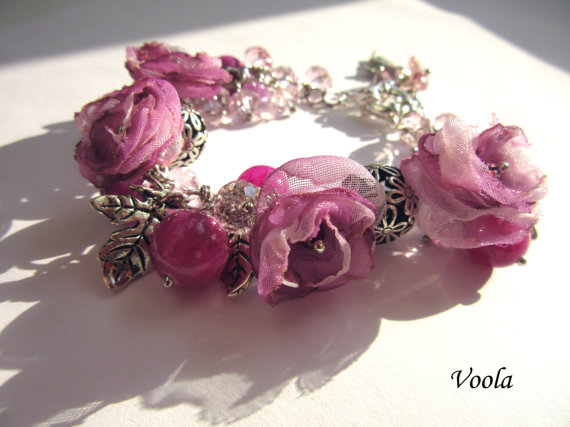 Bracelet with pendants agate, nacrous molded, glass. Decorated with flowers organza and pendants of crowns andf thorns. Flower size 2.5 cm (1 inch) The length of 17 cm(6.7 inch). Extension chain 3 cm(1.2 inch) Gift packaging may be a different color. This bracelet and earrings available, which can be seen here _ https://www.etsy.com/listing/263481304/earrings-agate-flower-thorne?ref=shop_home_active_2 info: Agate is considered a mineral that can harmonize their environment, making its owner pleasant in dialogue and eloquent, as well as protecting it from negative influences from the outside (energy attacks and the so-called psychological vampirism), taking on negative energy.